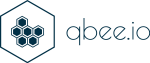 qbee AS
Rosenholmveien 25
1414 Trollåsen
Norway
Org-nr.: 919 278 153
Qbee AS is a Norwegian technology company that specializes in providing IoT device management solutions to businesses and organizations. Founded in 2016, Qbee AS has quickly become a leading provider of IoT device management services, with a focus on creating innovative solutions that enable businesses to easily manage and monitor their IoT devices.
Qbee AS's flagship product is its IoT device management platform, which is available at qbee.io. The platform is designed to provide businesses with a comprehensive solution for managing all of their IoT devices, regardless of their location or type. With qbee.io, businesses can easily provision and manage their devices, as well as monitor their performance and troubleshoot issues in near real-time.
One of the key benefits of the qbee.io platform is its user-friendly interface, which makes it easy for even non-technical users to manage and monitor their IoT devices. Additionally, qbee.io provides businesses with powerful analytics tools that enable them to gain insights into how their devices are performing, as well as identify areas for improvement.
Qbee AS prides itself on providing excellent customer service, and its team of experienced professionals is always available to assist customers with any questions or issues they may have. With its innovative solutions and commitment to customer satisfaction, Qbee AS is the ideal partner for businesses looking to harness the power of IoT technology to drive growth and innovation.