No matter if you want to control Raspberry Pi remotely or just need simple ssh access to any industrial gateway, qbee.io has you covered. The integrated remote VPN allows to access any port on any device behind firewalls, company networks or NATs. It offers you a highly secure IoT remote control solution. Use our simple web based ssh shell or the desktop qbee-connect tool to map any remote port to your localhost. This allows you to use 3rd party applications such as VNC, WinSCP or an HMI such as Node-RED as if you are sitting in front of the device. The qbee VPN can be dynamically switched on or off and works out of the box.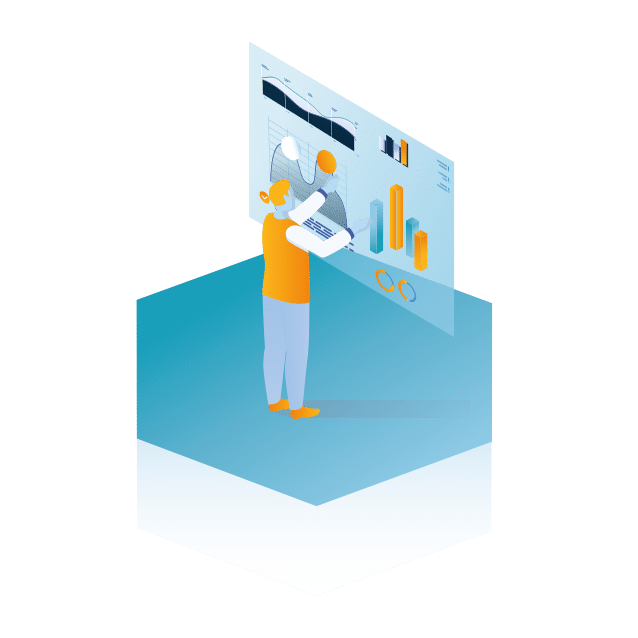 Use the simple web based ssh terminal to control Raspberry Pi remotely. Any IoT remote control through ssh is possible.
qbee-connect allows to map any remote port or any service to your local machine. This gives maximum flexibility.
Install our qbee agent and you have device management and secure remote access with zero setup or configuration.
Log who accessed which device on which port. Create an audit trail for access such that your support is documented.
Cross platform application
The qbee-connect application is available for Windows, macOS and Linux. Use it to map any remote port to your platform.
Everyone wants IoT remote control capabilities in order to be able to deliver good support and troubleshooting. However, using a VPN is not always allowed by your final customers. Therefore qbee has designed a dynamic remote access solution. The qbee agent can selectively enable a virtual private network connection for specific devices when troubleshooting or support is necessary.
In regular operations the qbee IoT remote control function allows to access any port or service from the edge device. This works even though all ports are closed in the firewall and across most company networks that do not filter VPN traffic. Therefore you can work on the remote devices as if sitting in front of them. Access a Node-RED dashboard that resides in a commercial building or check the latest logs through rsync or WinSCP.
With qbee-connect we take IoT remote control one step further. It connects any remote device to your platform apps (like your preferred terminal). Use tools like VNC, WinSCP or even your proprietary HMI application as if it is on the device.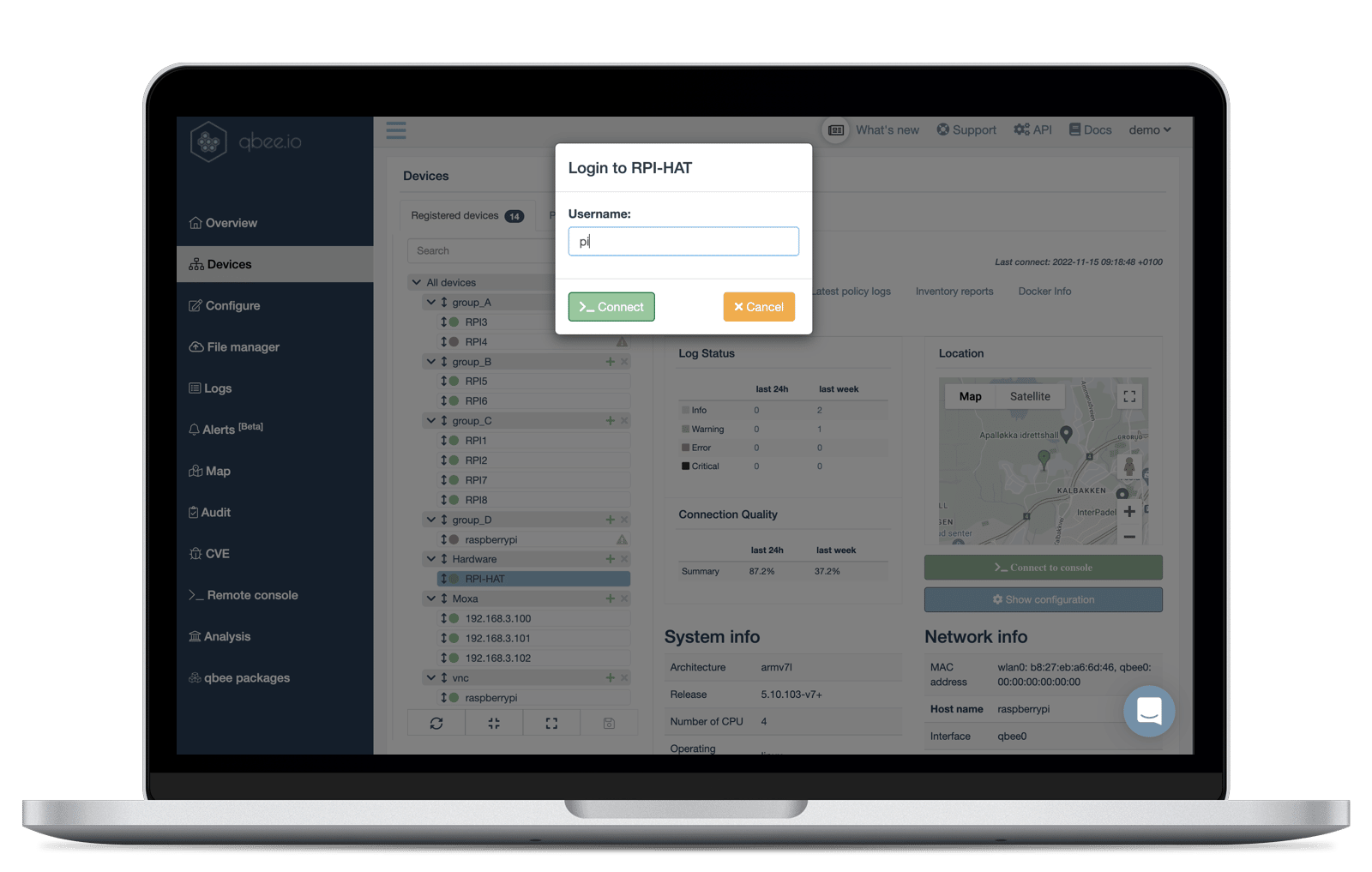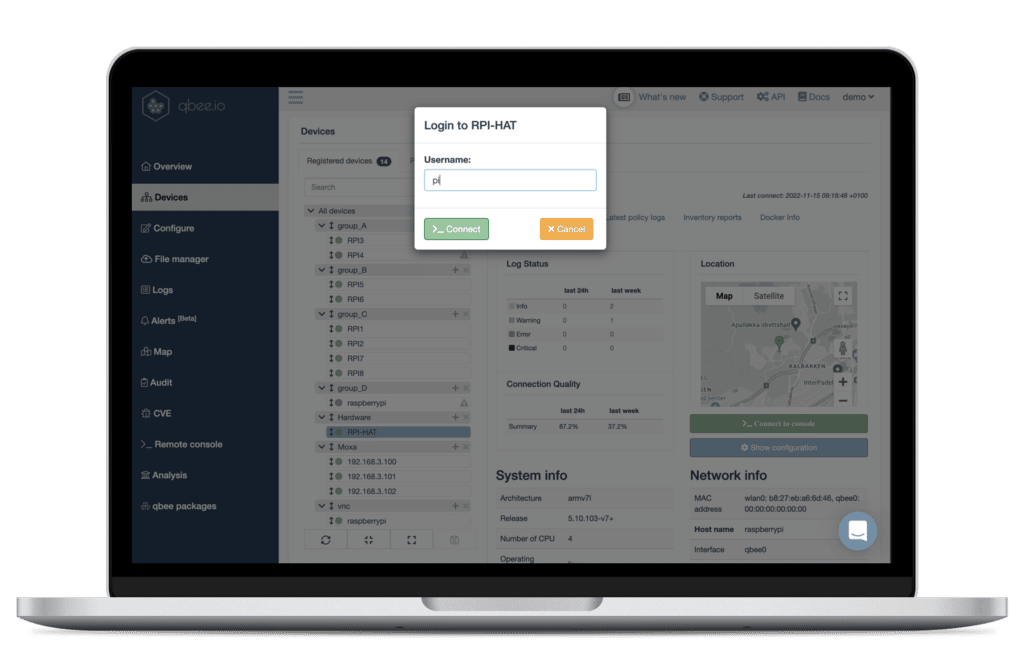 Creating multiple parallel connections is no problem. An auto-connect feature allows certain ports to be connected by default on start-up. The qbee VPN works on all devices out of the box. This allows to immediately control Raspberry Pi remotely, but can also be used on any other embedded Linux device.
 All necessary infrastructure is already provided and operated by qbee with a focus on security and performance. Free yourself from having to design and operate IoT infrastructure and allow remote prototyping from day one. Move your proof of concept device directly onto the production floor and gather real life data while finishing your application development.
How to benefit from IoT remote control?