Distribute and run scripts remotely with qbee's powerful remote scripting. Retrieve output information directly from any Linux unit in your device logs. The command to run function allows to trigger a new run of a script any time a change in the script is detected. Use multiple script files or even advanced templating to adjust remote scripting on group or individual unit level. These files can be uploaded to the file manager, also through our REST API from third party services. We can help you to do anything from very complex configuration to simply running a remote command on a fleet of devices.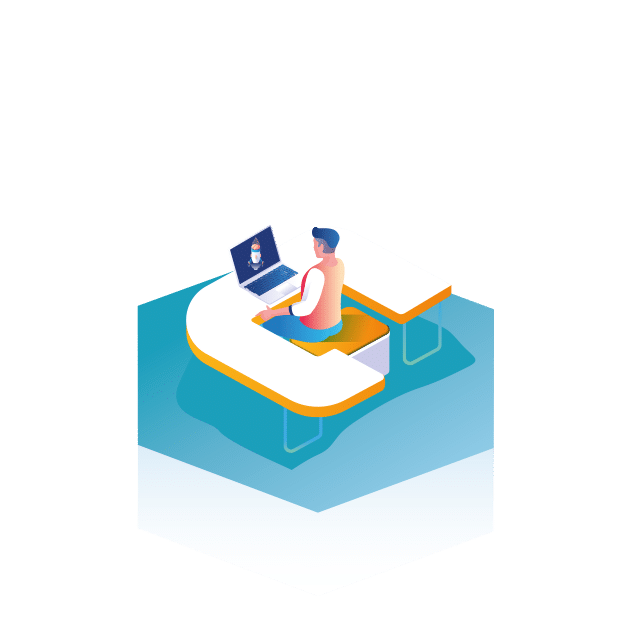 Remote Scripting & Run Command Features
Run remote scripts automatically
Run one or more remote scripts fully automated. Define the processing order and check for conditions.
Use flexible run commands or chain them in any way you need. Commands will get invoked on any change in the files.
Get an extensive output log from all of the remote edge devices. Analyze any potential problems from remote scripting.
If a unit detects that a script has changed / is new it will download and run it. Ideal for offline devices.
Re-run a script if something has changed. This can be the script or also a templated variable (Modbus update frequency…)
Apply remote script execution to an individual device or to a whole group or fleet.
See who uploaded / changed a script or template variable and caused its execution. Know who to blame ;-).
All remote scripting and file distributions are logged giving you a detailed insight when debugging.
Linux is a very flexible OS and there is nothing that cannot be solved by using remote scripting. qbee allows simple UI based configuration but also offers the possibility to run advanced scripts with an in order execution and invoking post commands. All this is combined with a feedback loop that allows administrators to follow the output of any operation.
Use the remote scripting functionality to deliver and run advanced configurations or simply turn it into a remote command execution with very high security. The state based nature of qbee makes it feasible to deliver script based configuration also to devices that are currently not online.
Turn any command you want to run into a simple script and receive a log with up to hundred lines. Uses this to scrape information from devices or reboot groups or individual units.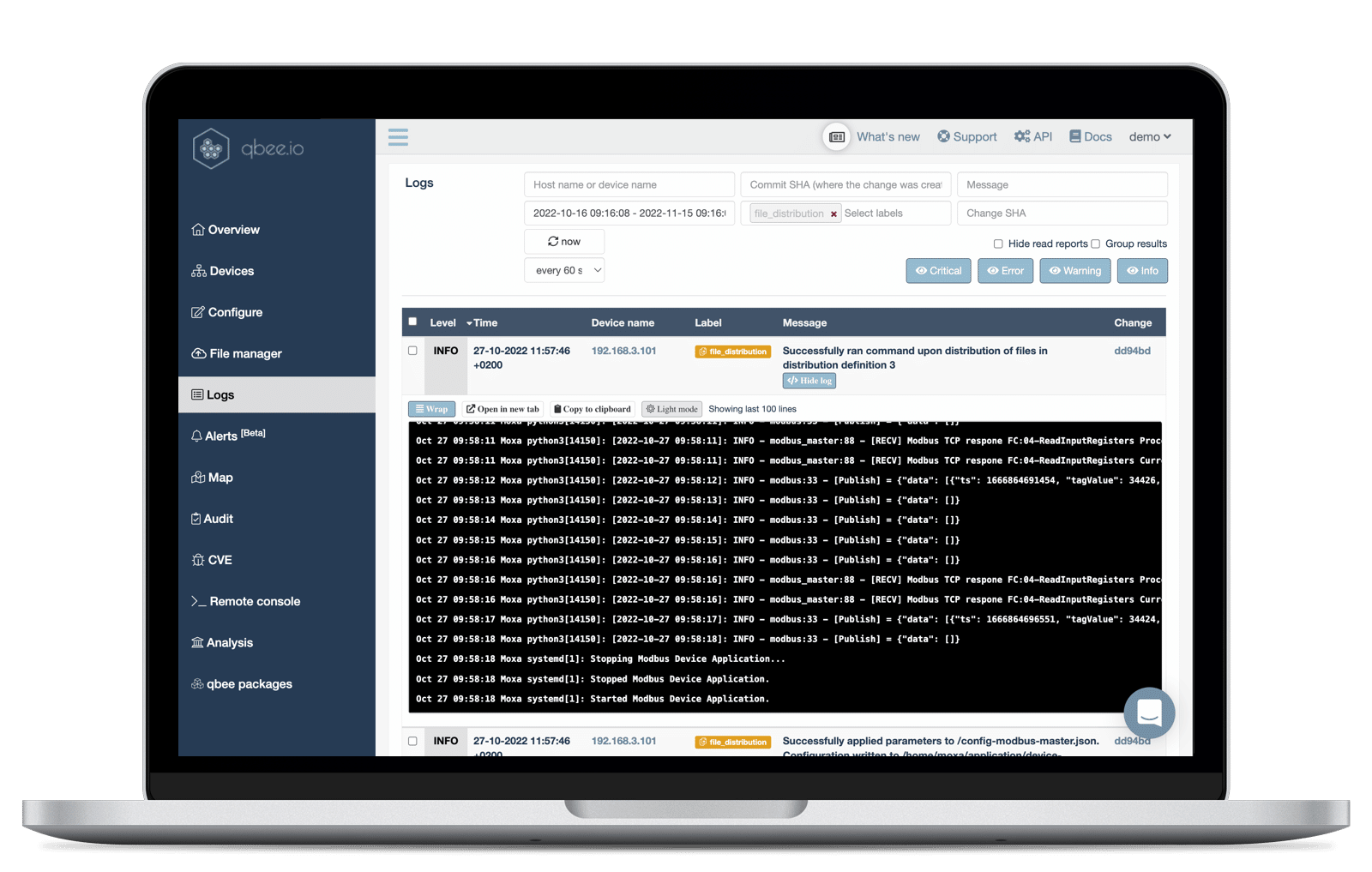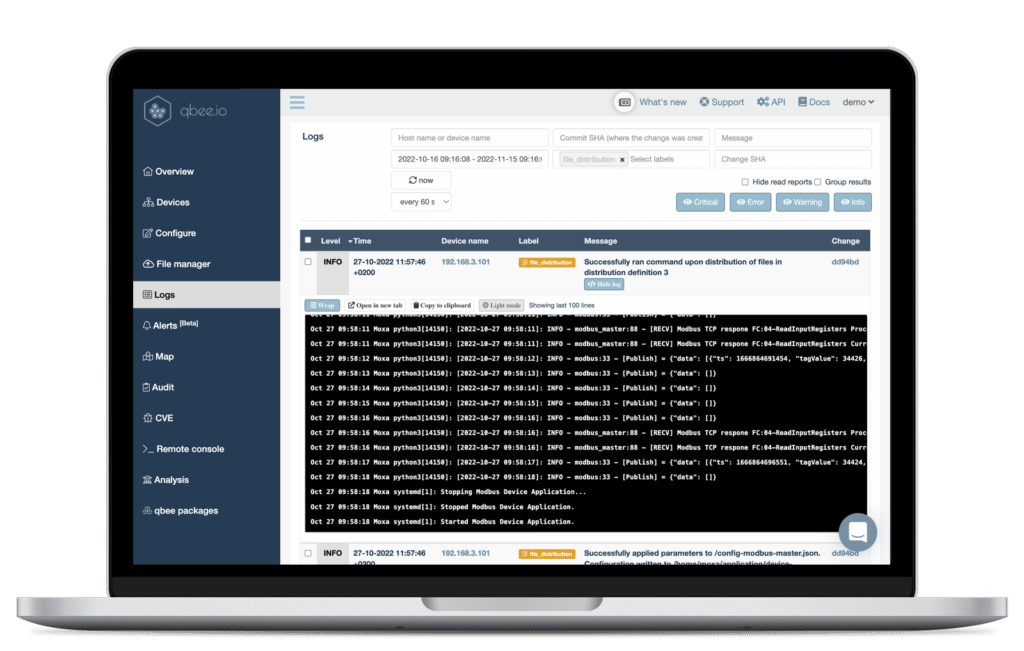 A templating engine allows to expose any text, command or setting as a variable. This way complex logic can simply be abstracted by exposing this as template variables. For example, this enables to use different MQTT server URLs for different group of devices while keeping the main configuration script or json input consistent over the whole infrastructure. Our remote scripting is very powerful. Please get in touch with us and we help you to create a smart solution for your problem.
How to benefit from Remote Scripting?