Respira is a portable hydroponic smart garden that purifies the air in your home or office using the science of biofiltration.  The flexible design allows you to mount Respira on your wall or conveniently display it on a floor stand. 
 We humans spend 90% of our time indoors, and whilst we may think of "air pollution" as an outdoor concern – maybe pictures of traffic jam smog come to mind – it's actually an indoor issue as well.  
The Respira pre-filter captures and removes dust and pet dander, while the optimized garden eliminates  the invisible things we cannot see like airborne toxins and odours – otherwise known as volatile organic compounds (VOCs).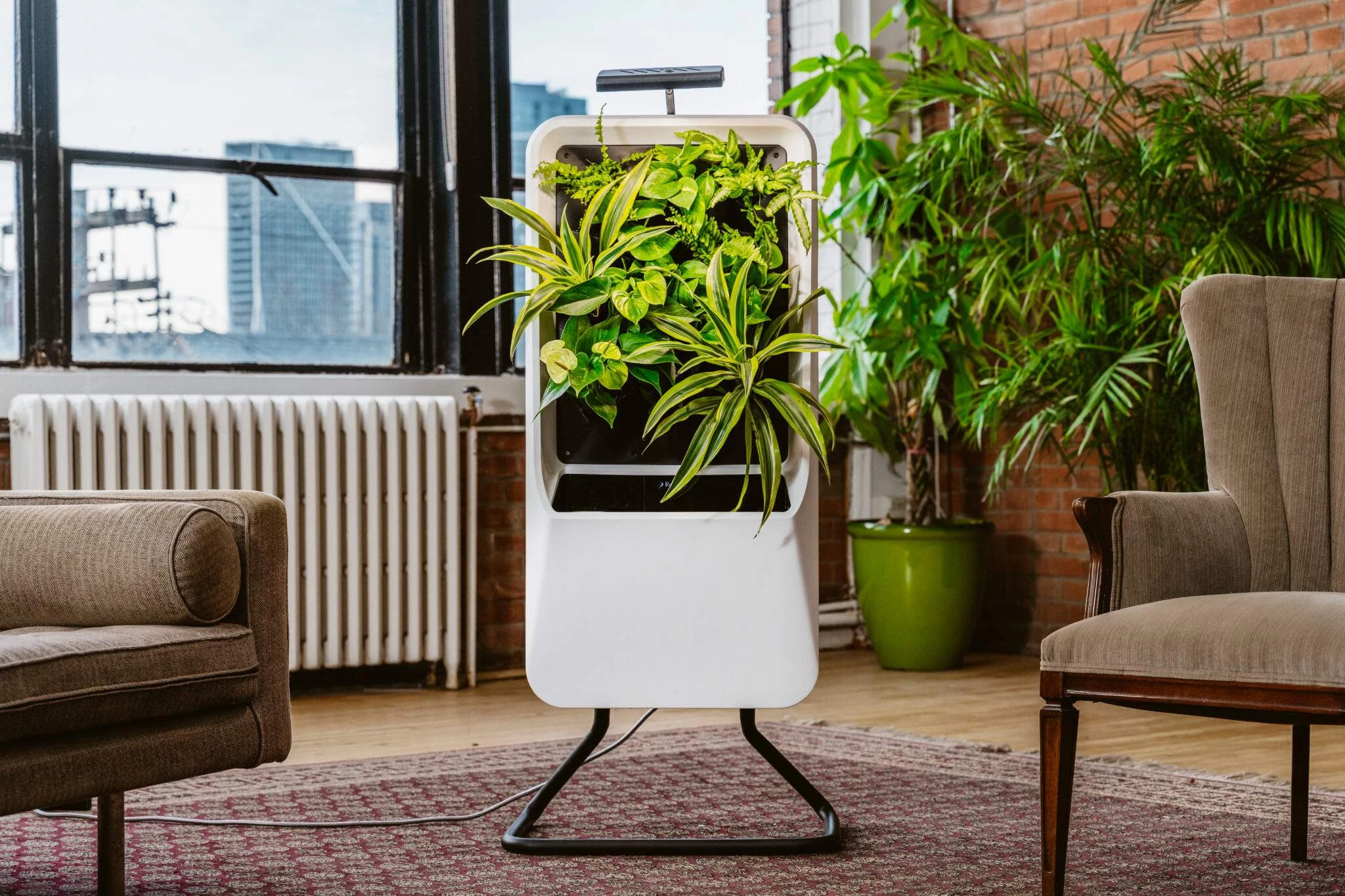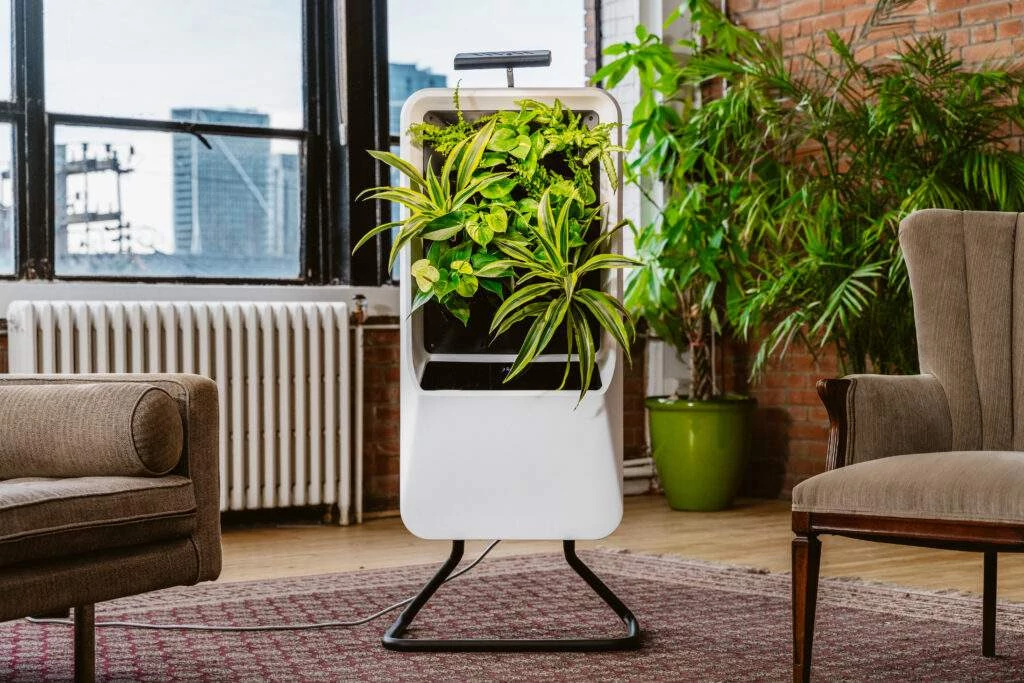 Respira is also a modern day connected device, and with the company culture deeply rooted (pun intended) in sustainability, they turned to Oslo based qbee to provide the IoT infrastructure necessary for Respira customers to always stay connected to their indoor gardens. 
What's the temperature?   
How are my plants doing?  
What's the state of my indoor air quality?  
Respira's app answers these questions (and more) in realtime in the palm of your hand 24/7.  This data is collected and shared from the smart garden device which is powered by qbee's IoT device management solution.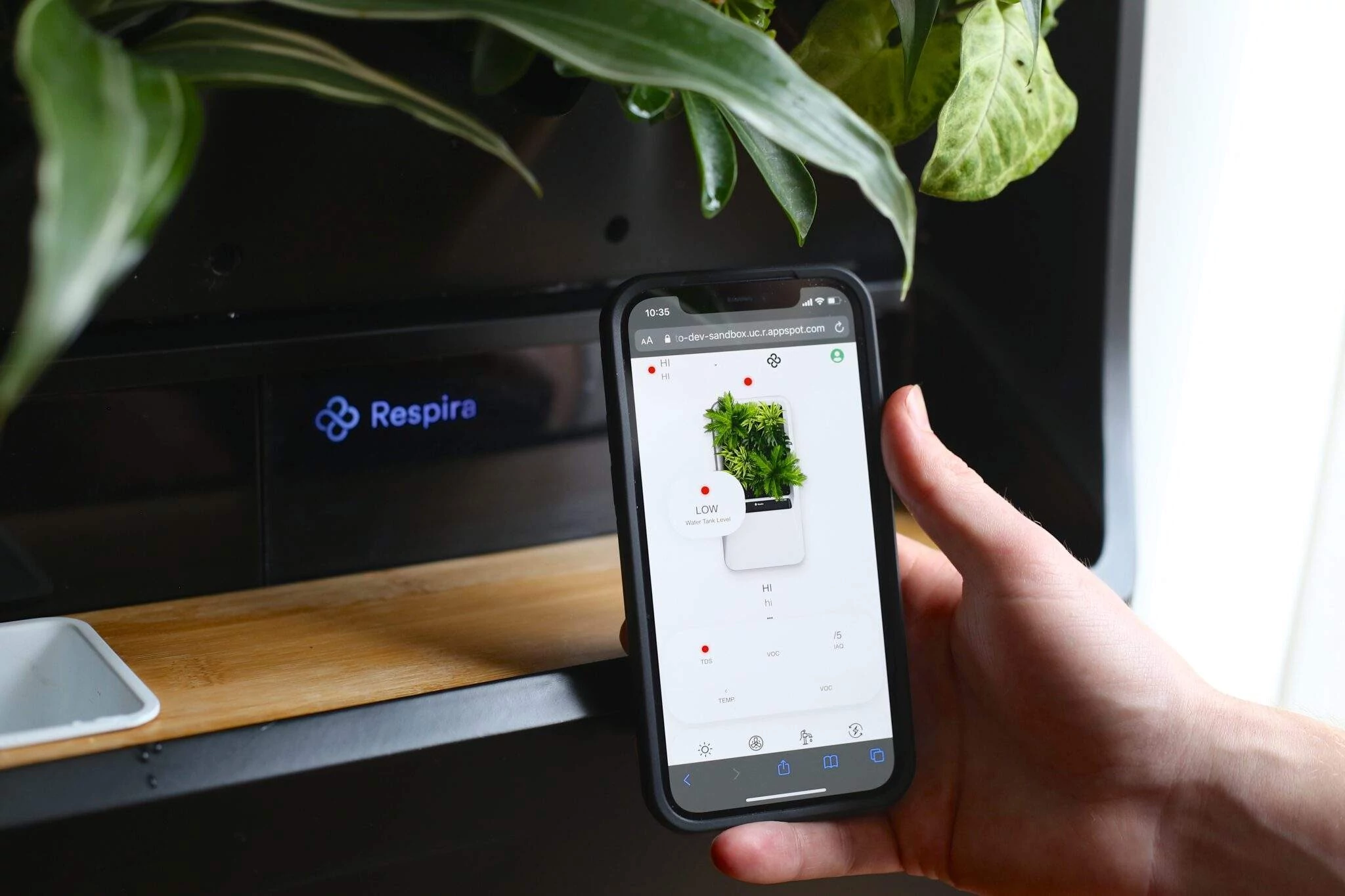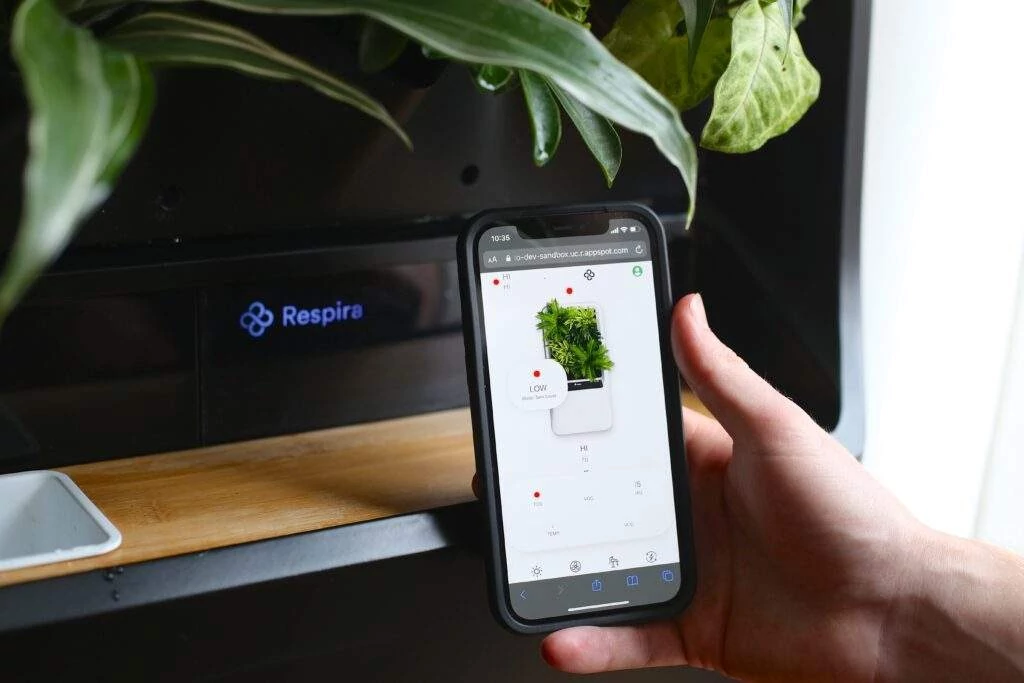 Dylan Robertson, cofounder of Respira, emphasizes:  "Our product needs to last well into the future.  We want to continuously push updates to our customers to maintain a high quality user experience.  qbee took away the need to think about base device management functionality.  We just focus on product innovation."
With qbee's out of the box IoT device management solution in the cloud, Respira was easily able to monitor the state of its now 1000+ units in the market and fix bugs and push updates as needed – without having to hire expensive dev and system admin resources.  
Respira is a young and growing company pioneering a new product category – the indoor smart garden – and needed to trust that one of its product's most vital features – secure, realtime connectedness – would work from day one.  qbee delivered.
Respira was launched only a year ago, so this was a first run at both manufacturing a product and delivering a software driven consumer experience.  Any young company in similar circumstances will encounter not just hiccups along the way but receive vital feedback from eager and excited early adopter customers.  What is so important to a startup's success is the ability to respond to those customer service requests as quickly as possible.
Heather Robertson, head of customer service, states "with qbee's integration in our product, we were able to listen to our customer's feedback and remotely implement that feedback within the product without having to deploy service teams across North America."
Although Respira interviewed a number of companies and options,  "qbee stood out as able to scale with us in the way we were looking for."  Respira can become a high volume unit company without sacrificing quality of realtime user experience. 
Dylan adds, "qbee really leaned in with us.  They were clearly onboard with our mission too, which really appealed to us."
Carsten Lehbrink, Founder and CEO of qbee, states
"We met Respira during Covid when suddenly not just the quality of indoor air became important but also the feeling of being connected to nature, the feeling of living healthy inside your home office – this really resonated with me when speaking to the Respira team. qbee is a key IoT enabler technology. The team always feels proud when we empower proper sustainability cases."
About Respira
Respira is founded by New Earth Solutions, a small design firm from Guelph, Ontario set out on a mission to improve the health of our indoor environments through a connection to nature. Specialists in commercial plant wall installations since 2018, we recognized a growing trend in employees moving to permanent remote positions. Ultimately, this shift forced homes to become spaces for both work and play. People were being challenged to optimize their space for both requirements. Living walls have proved to be a valuable aid not only in better productivity and improved well-being but also in providing purified air. New Earth Solutions is answering the call from consumers to bring this innovative filtration solution into the home. This is how Respira came to be.
About qbee
qbee is a Norwegian software company (backed by Sarsia Seed) delivering a SaaS device management solution for Linux and embedded Linux. This solution is used for various IoT projects such as asset management, remote access through the built-in VPN or over-the-air software updates.
 A CVE vulnerability analysis ensures that systems managed with qbee are secure. In addition, a full monitoring solution gives detailed insights into the health of the system both in terms of metrics and other relevant properties.